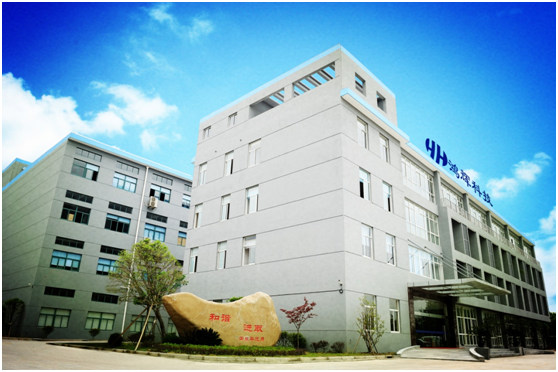 Shanghai Honghui Optics Communication TECH.CORP was established in 2001. It is located in Malu Industry Development Area, Jiading, Shanghai. With 130 million RMB registered capitals, the company occupies more than 80,000 square meters of land, covers a 20,000 square meters construction area and reaches more than 500 million RMB of output in the year 2019.
Shanghai Honghui has more than ten years of experience in the production, research and development of optical communication materials and devices. Our main optical material products include optical fiber filling gels, optical cable filling gel, water-blocking optical cable filling gels, PBT and PBT master batch. Our optical device products include mainly PLC wafer, PLC chip, PLC splitter, MPO connector, Optical Patch Cord, Optical Adapter, ODN, MEMS chip, VOA, Variable Optic Filter, Optical Switch and Optical Sensor.
Shanghai Honghui is now one of the biggest suppliers in the optical communication industry. Our key clients include Huawei, ZTE, FiberHome and many other prominent communication technology companies in China. In March 2015, Shanghai Honghui has successfully listed in National Equities Exchange and Quotations (NEEQ).
Quality is one of most important elements of our company's development. Our professional quality management team is committed in providing the best service for our clients through rigorous quality control procedures. Shanghai Honghui strictly conform to the quality management system guidelines ISO9001:2015 and the environment management system guidelines ISO14001:2015. Good quality helps us to attract clients from different parts of the world, enables us to set up a global sales network.
Shanghai Honghui invests mount of labors, resources and money to keep innovating. Being fully aware of the importance of sustainable development in the optical communication industry, Honghui put great emphasis on R&D. Our professional R&D team has already made breakthroughs in the production techniques of PLC wafer, MEMS VOA chip and flame resistance filling gel. Currently, Shanghai Honghui holds 4 registered trademarks and over 80 patents. The number of patents held is increasing at a fast rate of 10 per year.
With fast development of the company, Shanghai Honghui has earned many recognitions, including "The TOP 10 competitive enterprise of China optical devices, accessory equipment and raw materials", "National Key New Product Provider", "Shanghai High and New Technology Enterprise", "Shanghai Key New Product Provider", etc.