Arrayed Waveguide Grating (AWG) Chip Product Appraisal Meeting was concluded sat
Source: Time:2019-08-13 Share:
The Array Waveguide Grating (AWG) Chip Product Appraisal Meeting was held at Sheraton Baolong Fupeng Hotel, 288 Shanghai East Road, Taicang City, Suzhou at 9:30 a.m. on August 10, 2019. The product appraisal meeting was attended by expert group leader Chen Yixin, deputy group leader Chen Guanghui, other members, five invited guests including Wen Xueli, Guqun, Tang Zhengguo, Zhu Ronghua, Sun Xiaowen and company insiders.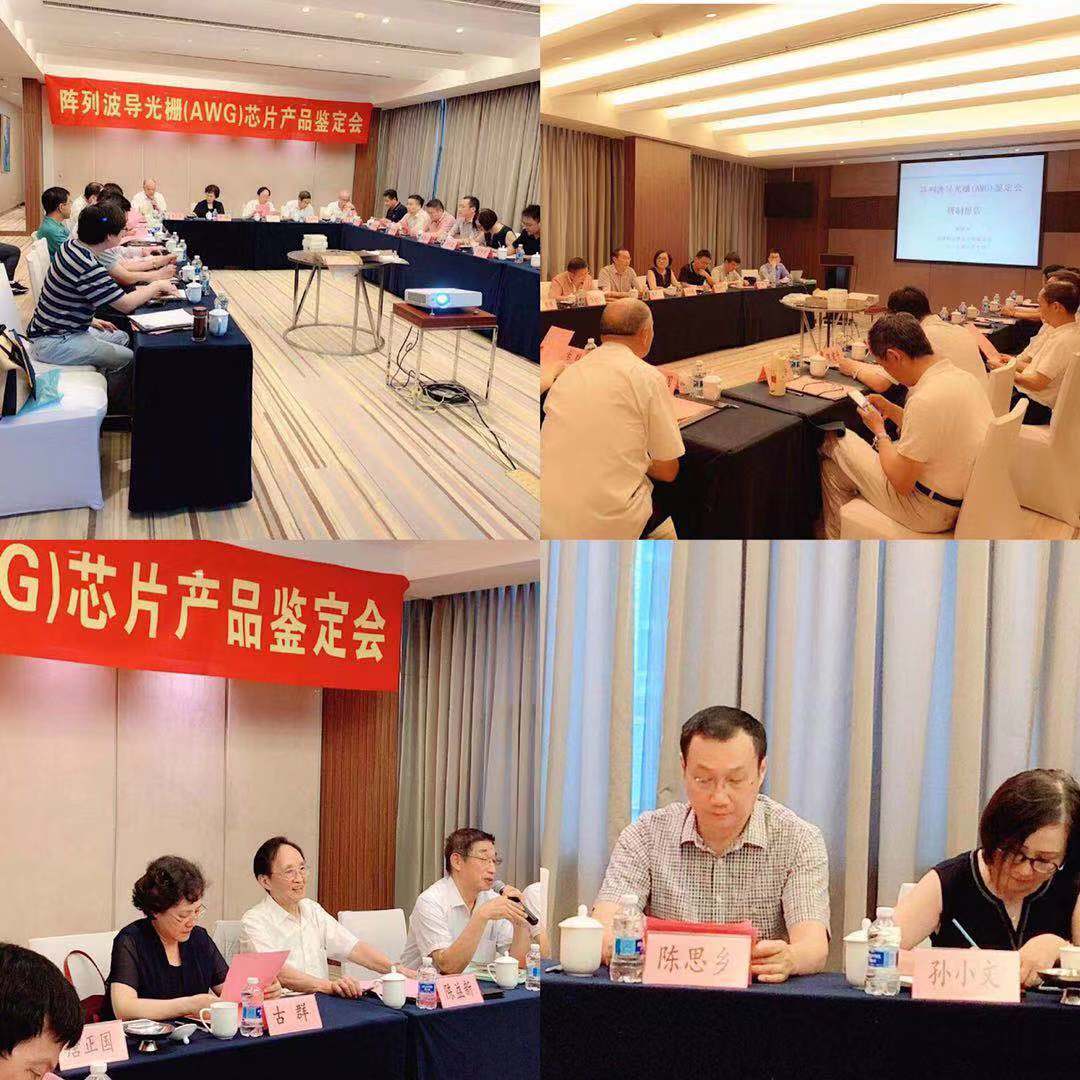 The meeting was originally scheduled to be delivered by Wang Weiwei, Director of Electronic Foundation, Electronic Information Department, Ministry of Industry and Information Technology, who was unable to attend the meeting due to the influence of Typhoon 'Lekima'. Two delegates, Wen Xueli and Guqun, were invited to make speeches. Then, Tao Jifang, General Manager of Suzhou Kovo Microelectronics Co., Ltd., introduced the research and development of Arrayed Waveguide Grating (AWG) chip and its current implementation. Dr. Xia Xiang, the head of the project, introduced the Arrayed Waveguide Grating (AWG). G) Technology progress of chip products, etc.
After the introduction, the experts discussed and Professor Chen Yixin read out the evaluation results. The expert group believed that the AWG chip developed by the company had the advantages of high integration, wide bandwidth, low insertion loss and low polarization-related loss, and its performance reached the domestic leading and international similar products. The advanced level of products and technology are innovative and advanced. It solves the bottleneck problem of optical communication chips. It can satisfy the application of 5G communication and data center, and has broad market prospects. Therefore, they agreed to pass the product identification. The product appraisal meeting ended satisfactorily.
The AWG chip is based on quartz substrates, independent product design, independent process flow sheet, and has completely independent intellectual property rights. The product put on the market can meet the current situation to break the monopoly situation abroad, which has great technical and economic significance.