Good news: Honghui won "theTop 10 competitiveness enterprises of 2019 in th
Source: Time:2019-11-25 Share:
The Global Optical Fiber and Cable Conference 2019 was held in Shanghai International Conference Center from November 18 to 20. The 13th Global Optical Communication Development and Competitiveness Forum (ODC '2019) and the Top 10 Competitiveness Enterprises of 2019 in the Optical Communications Field of Global & China Market Award Ceremony were also held at the same time.
The theme of this conference is "5G Optical Fiber Links Intelligent future". The conference has gathered more than 30 professional keynote speeches to build a harmonious, healthy and joint innovation development platform for global optical communication enterprises, and jointly discuss the changes in global market demand of optical communication, 5G based technology innovation, future development trend of optical communication industry, marine communication technology, new technology and application from optical communication to the whole industry chain discussion and sharing.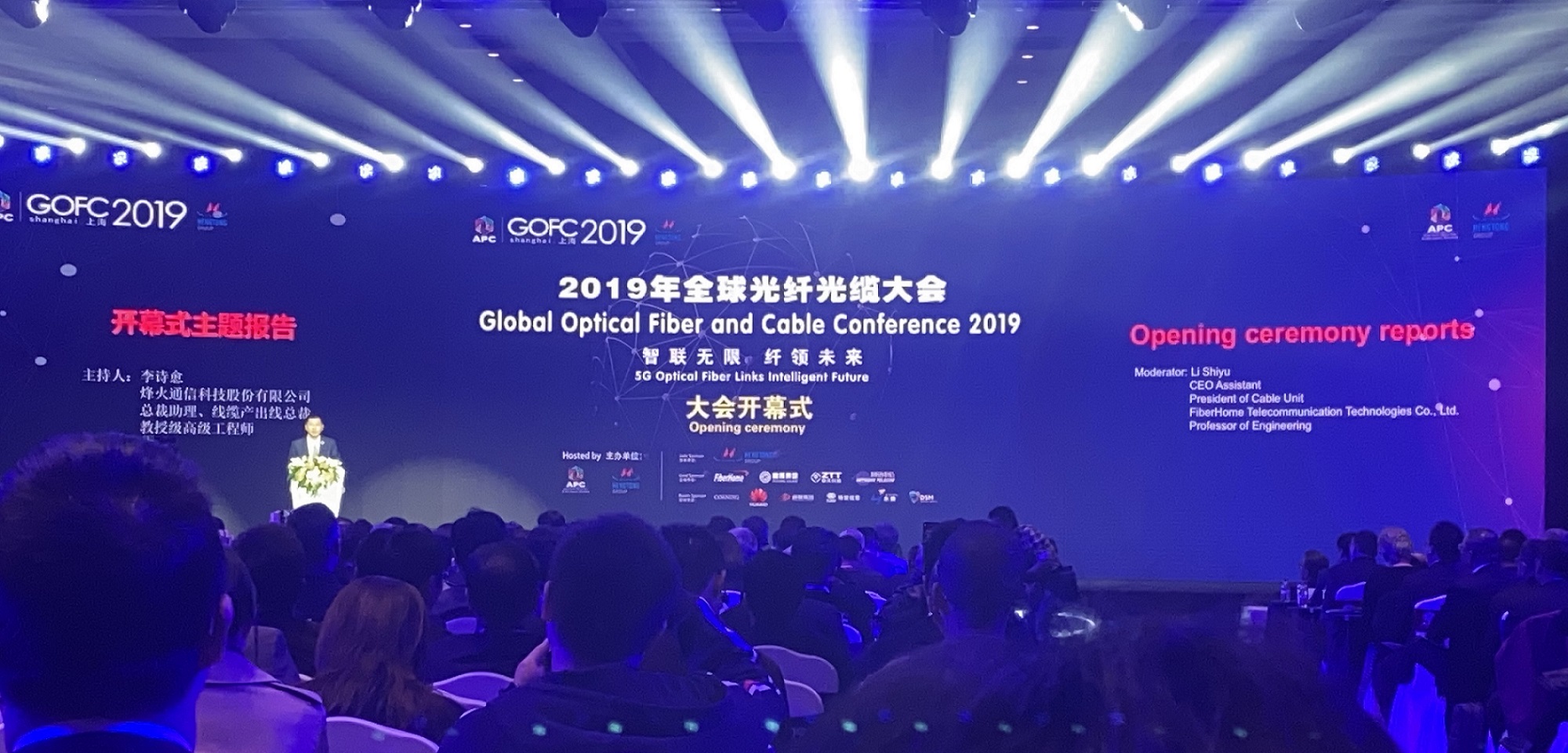 During the forum, the Top 10 competitiveness enterprises in the optical communications field of Global & China market, jointly sponsored by Asia Pacific optical communication committee and network telecommunication information research institute, officially released the latest list in 2019, and held a grand awarding ceremony for the award-winning enterprises and guests. Honghui was invited to participate in the awarding ceremony and won the top 10 competitiveness enterprises of 2019 in the optical components and auxiliary equipment & raw materials field of China, which is also the honor of Honghui for five consecutive times. Here, we would like to thank NTI - Network Telecommunication Information Research Institute, Asia Pacific optical communication committee, optical communication committee of China Communications Society and authoritative experts of various industries for their affirmation. Honghui will continue to make efforts, innovate continuously, improve its competitiveness, and contribute to the optical communication industry at the same time!