Congratulations to Honghui's 2020 New Year's Party
Source: Time:2020-01-19 Share:
The Honghui New Year Party will be held on January 17, 2020 at 17:00 in the Jinze Hall on the second floor of the CYTS. All Honghui employees came to the venue with interest to attend the orientation party.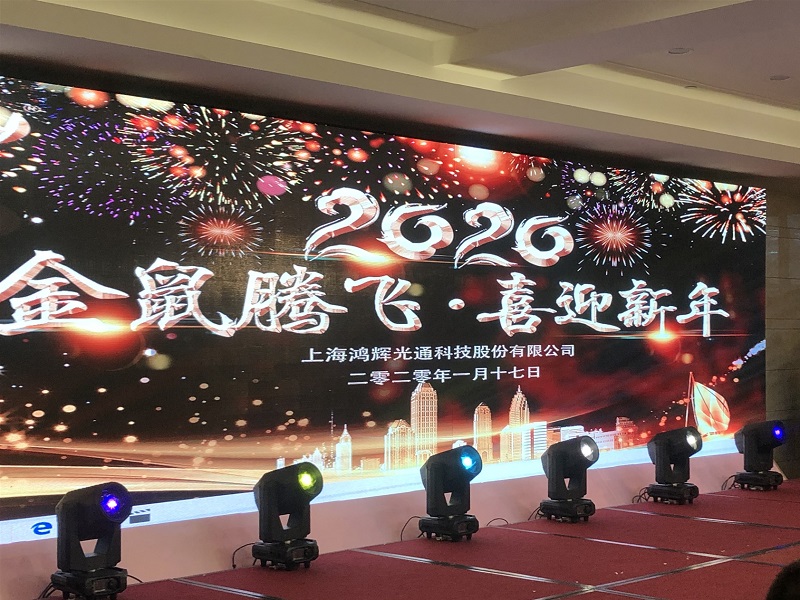 After the guests have arrived at the venue, the chairman Mr. Huang Huiliang came to the stage to send a new year ulations to all staff and guests, to thank everyone present for their hard work and help to Honghui for one year, and wish everyone a happy new year. As Mr. Huang Huiliang raised his glass, the dinner officially opened.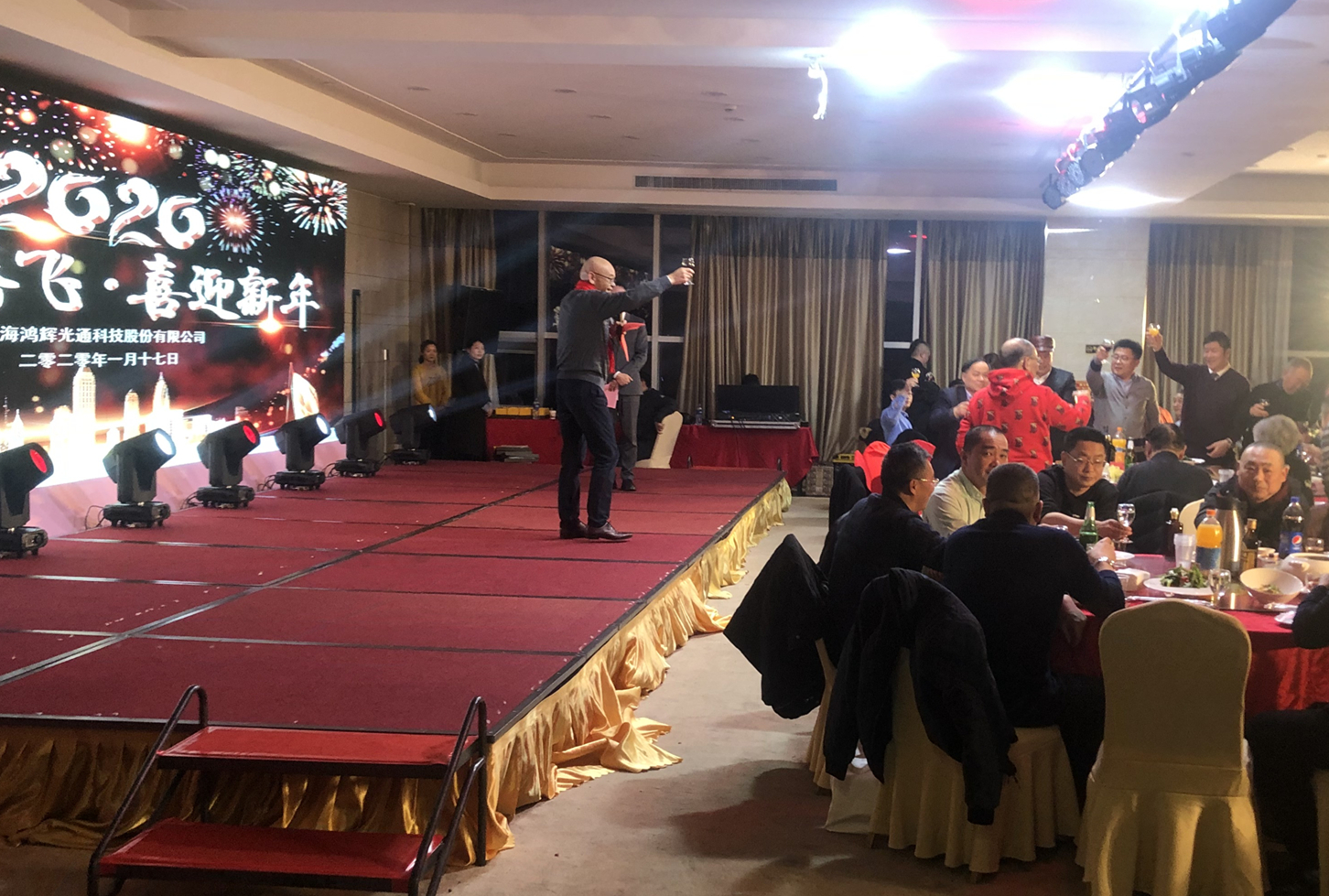 In a warm atmosphere, the host read the list of outstanding employees and awards. While thanking them for their unremitting efforts this year, the heads of various departments also presented them with certificates of merit. All employees of Honghui also reported their warm congratulations.
Then the evening entered into two links that everyone loved——performance and lottery.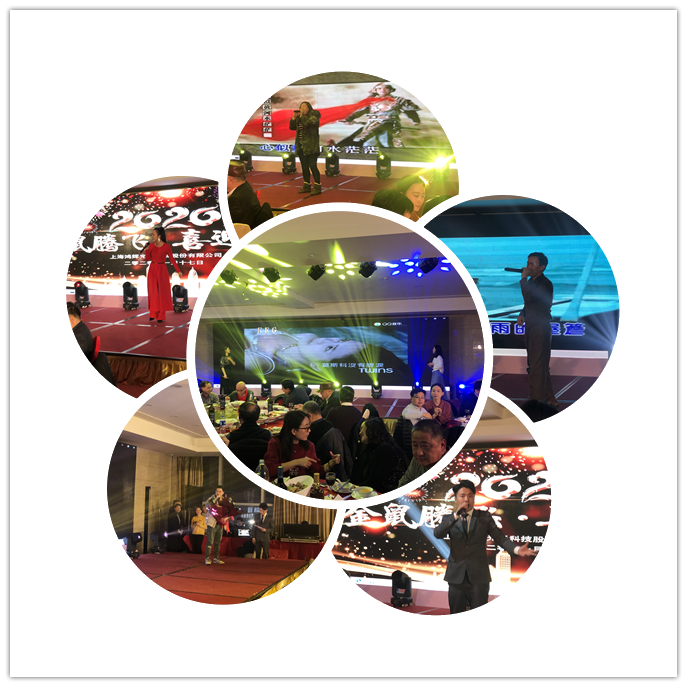 The song performance brought by the wedding team and Honghui staff brought the atmosphere of the party to the highest point. After the climax, joy and euphoria still permeated the warm atmosphere of the scene.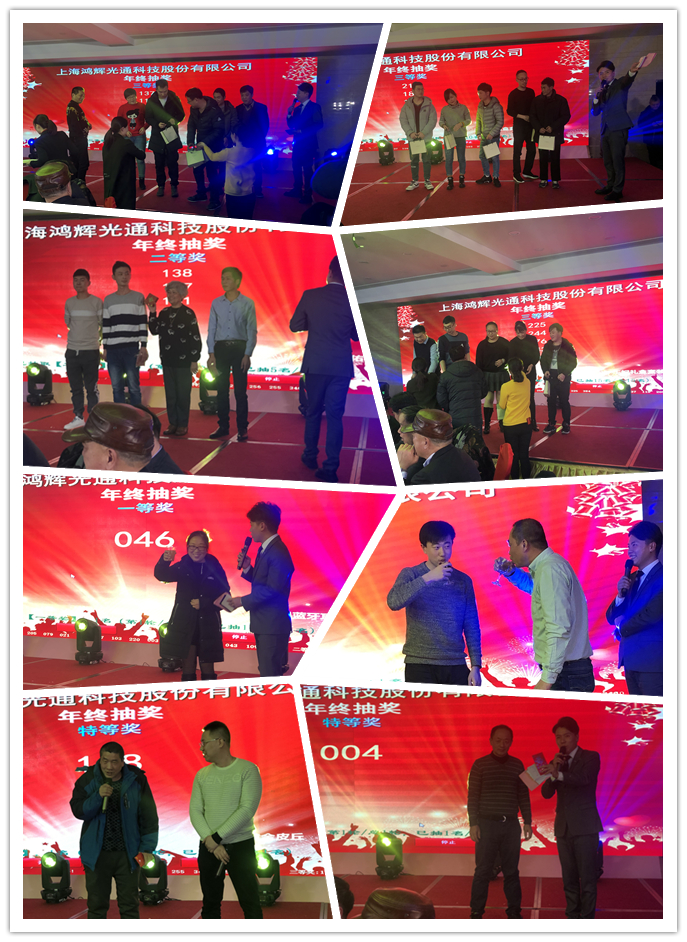 When the numbers on the big screen rolled up and stopped, they came on stage with a hidden smile and a good luck for the New Year, and took away the gifts or cash red envelopes that belonged to them. Fortunately, the lucky man who won the special prize not only harvested his own prize, but also had a drink with President Zhao Jihong on the stage.
Although part of the stage was completed, the annual meeting of the audience continued in a peaceful, warm and joyful atmosphere. Colleagues continued to talk about the short and one-year work in the parents, and said goodbye until they were full.
Looking back on 2019, it is full of challenges and joys. Looking forward to 2020, we must also develop rapidly!