Building a harmonious team, 2020 outstanding employees group building activity
Source: Time:2020-06-19 Share:
Founding an excellent team to create a brilliant enterprise
Shanghai Honghui Optics Communication Tech. Corp. Trade Union Committee organized the company's commended employees in 2019 to begin a two-day trip to Cixi on June 12, 2020.In order to encourage excellent employees.
After arriving in Cixi on the first day, the team will start the tour from Xianfo Valley. When the team is built, everyone will take the same road to enjoy the same scenery and feel the same mood. The empty mountain scenery makes the team separated from the complicated daily work.Chatting with each other shortly, and understanding each other in depth.
After enjoying the scenery of the mountains and the history and culture, they took a group photo in the Xufu Dongdu Cultural Park in the deep valley of Xianfo Valley.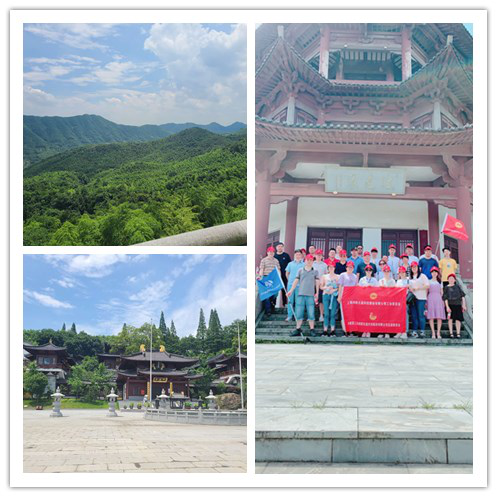 After a rest for one night, the team building team came to Duhu Mountain Villa to pick bayberry in the morning. Picking bayberry is not an easy task. The bayberry tree is rooted in a hillside with a certain slope, but the local people, Park Conghui, have professional tools for picking. The employees helped each other, the division of labor was clear, and they worked together. Finally, they came back with full load. Everyone gained a lot of bayberry.
At noon that day, after lunch next to the vast and calm Meihu Reservoir, everyone embarked on a return journey with a happy mood.